Narendra Modi's BHIM app – How to use it and all you need to know
Narendra Modi's BHIM app : BHIM UPI App – we did a quick check of the app Prime Minister Narendra Modi launched today. Read to find out more!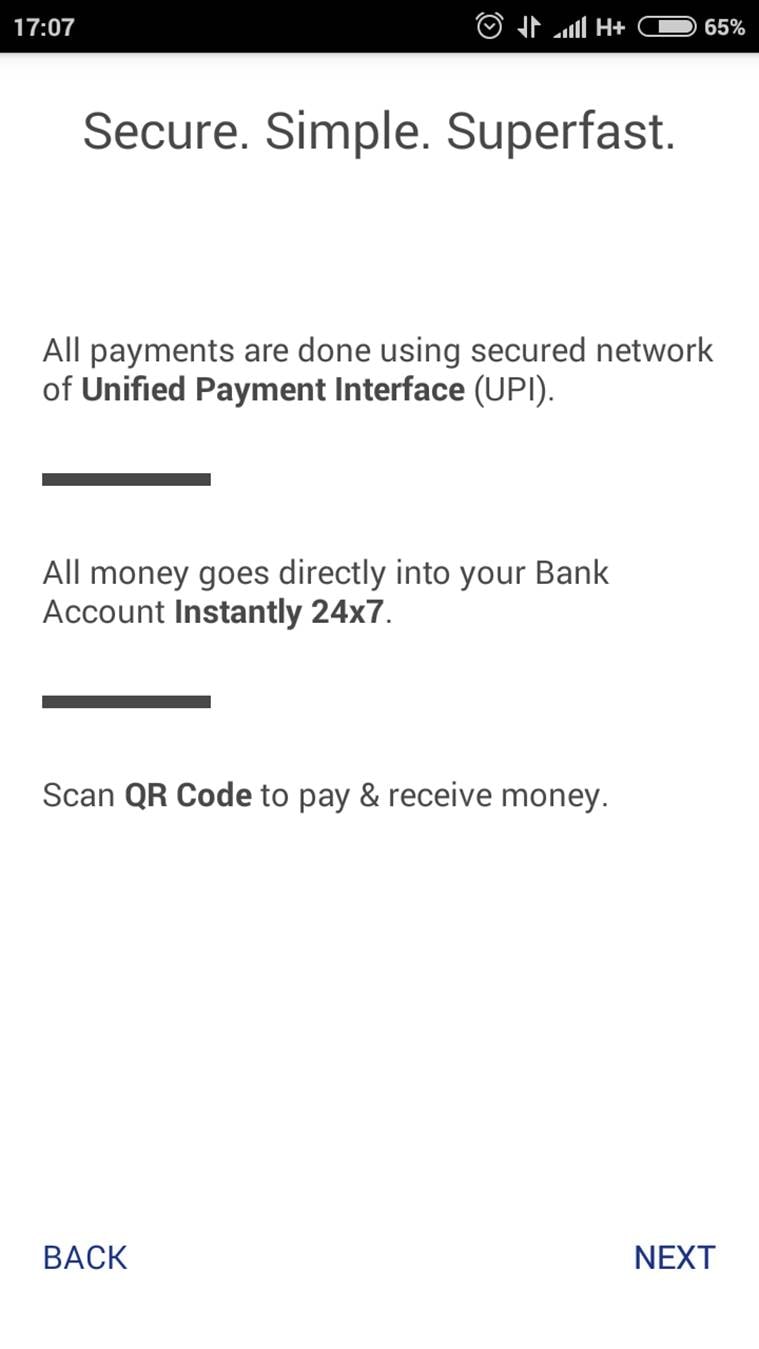 Prime Minister Narendra Modi on Friday launched Bharat Interface for Money – BHIM – an app that lets users make payments using Unified Payment Interface. Only available on Android for now, the app lets users pay and receive money with no processing fee. A transaction cost, however, may be levied by the user's bank.
Narendra Modi's BHIM app : For now, the app lists 30 banks including SBI, HDFC, ICICI, Union Bank of India, South India Bank, and Standard Chartered, among others. To find the app on the Play Store, search for BHIM UPI, else what you will end up with is a list of Chhota Bheem apps!.
For a transaction to happen, both, the sender and the receiver must have an account with a bank that has UPI enabled. The account holder does not need to have mobile banking activated as the App automatically fetches user data, but the user's mobile number must be registered with the bank.
What do you think of the BHIM app?
Narendra Modi's BHIM app : BHIM App (Bharat Interface for Money) is a an initiative which is taken by our PM Mr. Narendra Modi to make cashless India. This app allows you to send and receive money with just one tap. Moreover it will also able to exchange information with other UPI apps and bank accounts. This app is available for Indians only. Main purpose of creating this app is to minimise the use of cash in the Indian society. This app is named after Dr. Bhim Rao Ambedkar, who had sacrificed his whole life for Dalits and the poor. So let's move on to some of the features of BHIM Apk without wasting a single second now.
More About BHIM App:
1) As per our PM statement, in next few years all the transactions will be done via BHIM app in India.
2) This app will have very strong security features so that all of your money will be safe.
3) All payments can be done easily via one click.
4) BHIM app is created especially for poor people, especially for Dalits, farmers, SCs & STs etc.
5) Mr. Narendra Modi requested Indians to do atleast 5 transactions via this app daily.
6) BHIM app will allow people to send & request money or scan and pay using QR Code.
7 ) To send money, all you need is UPI Address of other guy. This app is quite similar to other cashless apps like PayTM.
8 ) In BHIM App, it's very easy to switch between your multiple bank accounts as well.
9 ) It is based on IMPS (Immediate Payment Service).
10) It will work 365 days a year and 24 hours a day.
11) Currently maximum of Rs. 10,000 per transaction is allowed.
We did a quick check of the app and here's what you need to know
Narendra Modi's BHIM app :  The installation process is pretty simple. You need to select your preferred language. For now, it just lists English and Hindi. We assume there will soon be provision for regional languages as well. Following this, you create a four-digit password for the app, which it will ask you every time you log in.  You then need to grant the app permission to read/send SMS from your phone – this is when the app checks which banks have your mobile number linked to it, and the data is then fetched.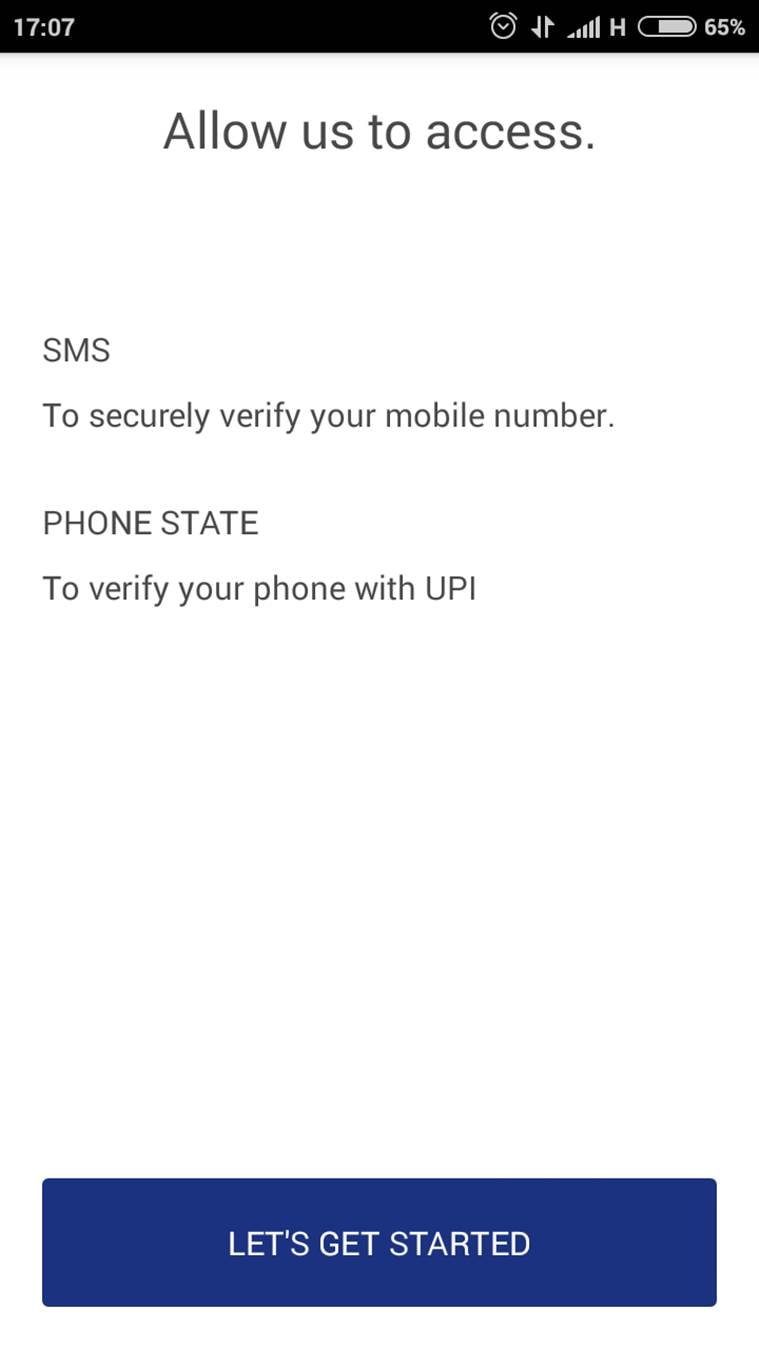 Narendra Modi's BHIM app :  Once done, it will list the 30-odd banks and you can choose your preferred bank. The drawback here, however, is that if you have UPI on two banks, you can only link one, for now. So if you want to switch, you have to disable the selected one and go back to the bank selection option.
If you've already created a UPI account, it will fetch the data for you. If not, you need to feed in the last six digits of your debit card and the expiry date. You then create a UPI pin. Once done, you can begin sending/receiving money through the app by using the beneficiary's mobile number/UPI handle or QR code.
The benefit here is that you no longer need the persons IFSC code, bank account number, etc. You just need their mobile number or alternatively, their UPI payment address which reads something like xyz@upi.  The person you are sending or receiving money from also needs to have a UPI account. Here we collect some points to setup UPI Address mentioned bellow;
How to Setup UPI Address?
Follow below steps to setup your bank account with BHIM app.
1) Register your bank account with BHIM.
2) Setup a UPI PIN for your bank account.
3) Now your mobile number will be your payment address. (You can change it later).
4) You can start doing transactions via BHIM App now.
UPI Address – What's mine UPI Address?
By default, your UPI Address will be your mobile number. For example, if your mobile number is 9999912345, then your UPI Address will be 9999912345@upi. Though, you can get your own custom UPI Address as well (both text and numbers are supported).
Currently, BHIM App supports following banks:
Narendra Modi's BHIM app :  Allahabad Bank, Andhra Bank, Axis Bank, Bank of Baroda, Bank of India, Bank of Maharashtra, Canara Bank, Catholic Syrian Bank, Central Bank of India, DCB Bank, Dena Bank, Federal Bank, HDFC Bank, ICICI Bank, IDBI Bank, IDFC Bank, Indian Bank, Indian Overseas Bank, IndusInd Bank, Karnataka Bank, Karur Vysya Bank, Kotak Mahindra Bank, Oriental Bank of Commerce, Punjab National Bank, RBL Bank, South Indian Bank, Standard Chartered Bank, State Bank of India, Syndicate Bank, Union Bank of India, United Bank of India, Vijaya Bank.
Minimum Requirements for Installing BHIM App:
1) Android 2.3.3 & Above.
2) 5 MB of space.
How to Download & Install BHIM Apk In Your Android Phone?
This app is available in the Play Store. You can download BHIM app for your android phone direct from the Play Store.
Direct Download BHIM APK For Android:
http://www.alltecheasy.com/bhim-app-download/BHIM.apk
How To Setup BHIM Android App:
1) First of all, download BHIM Apk from above link.
2) Choose your desired language (English or Hindi).
3) Click on Next.
4) Click on Let's Get Started.
5) Now this app may ask for some permissions. Click on Allow button. (If you didn't get any popup, then you can skip this step).
6) Verify your mobile number now. (A message will be sent from your android. So make sure you have 2-3 Rs. balance in your main account).
7) Register your passcode. (4 Digit Code). (Don't forget this code as you will be asked for this code every time you will open this app).
8) Select your bank from list of various banks now.
9) Once you have selected your bank, you will be shown account number which is registered with your mobile number.
10)  Click on that bank account.
11) You are done.
12) Now you will be able to use all the features of BHIM app like Send Money, Request Money and Scan & Pay.
How To Send Money in BHIM Apk:
Now, we are assuming that you have successfully setup BHIM Android app and you are able to access features of BHIM App.
1) Click on Send button.
2) Enter UBI Address of the person to which you want to send money.
3) Hit Okay button.
How to Generate QR Code?
1) Open BHIM App.
2) Click on 3 buttons (located at extreme right of the screen)
3) Enter Amount.
4) Click on Generate QR Code.
Now, you can share and download this bar code.
I tested the app by sending money to myself and the transaction took a few seconds. On the flip side, the app is not available on iOS and Windows, both of which have a substantial user base in India.
Narendra Modi's BHIM app :  So it was all about, how you can download BHIM app for android. So what do you think about this android app? Don't forget to share your opinion about this app in the comments section below. Share this page with your friends to help them in setting up this android app.
Narendra Modi's BHIM app – How to use it and all you need to know
.