CA Topper- Avinash Sancheti was CS Topper in December 2013
CA Topper-Avinash Sancheti 
www.cakart.in Heartly Congratulates  Avinash Sancheti for his great Achievement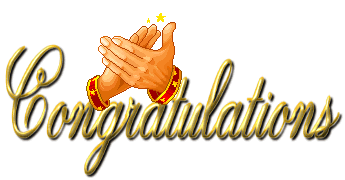 CA Topper-Avinash Sancheti was CS All India 1st Rank holder in the year of  Dec 2013
The ICSI (Institute of Company Secretaries of India) was announced the result of CS Executive Programme (New and Old) Syllabus Examinations held in Dec, 2013 on Tuesday, February 25, 2014.
The Top three rank holders of CS Executive Programme (New Syllabus) Examinations held in Dec, 2013 are Avinash Sancheti (525) from Kolkata, Prashant Raj Shukla (522) also from Kolkata and Siddhant Dass (494) from Indore.
Avinash Sancheti-All India 1st Rank holder in CS Executive Marksheet,Photos
Today the same CS Topper Avinash Sancheti secured All India 3rd Rank in CA Final November 2015 Exam 
Recommended Read: CA Topper James John Britto Success Stories
CA Topper-Avinash Sancheti marksheet,Photos
CA Final November 2015 3rd Rank Holder-Avinash Sancheti
Recommended Read:
 CA Topper- Avinash Sancheti was CS Topper in December 2013
At CAKART www.cakart.in you will get everything that you need to be successful in your CA CS CMA exam – India's best faculty video classes (online or in pen drive) most popular books of best authors (ebooks hard copies) best scanners and all exam related information and notifications.Visit www.cakart.in and chat with our counsellors any time. We are happy to help you make successful in your exams.
Click here to download FREE CA CS CMA books.