www.cakart.in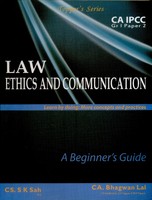 About Bhagwan Lal:
 CA Bhagwan Lal is a well known author for Corporate Financial Reporting- theory practice & cases and he has lots of experience in the field of finance. He is an author who has written many books for various subjects. He has written the books for Certified Credit Research, Corporate Financial Reporting, Transfer Pricing Digest He holds a Certificate of Corporate Tax Planning and has graduated from the University. He is an author and has an experience of teaching Finance for 3 years to students of CA, CS, CMA and B.com. His students feel that he has a great teaching style. He has incorporated some innovative techniques in teaching that gives his students a strong hold on the subject.
BHAGWAN LAL Video Classes and Books,check out now
Recommended Rajiv Singh Video Classes & books:
You can find some more usefull links here
Please find below links for Previous year question paper,mock test paper,revision test paper
And you can find Video classes also for CMA Inter,CAKART provides both online/offline courses for CMA Inter.
The Bhagwan Lal video classes and  books are very good and can be easily understandable by all the CA aspiring candidates. So all the students can view and download these books. We can get the different books from the Cakart website.
BHAGWAN LAL Video Classes and Books,check out now
For more details please visit  www.cakart.in.
At CAKART (www.cakart.in) you will get everything that you need to be successful in your CA CS CMA exam – India's best faculty video classes (online or in pen drive), most popular books of best authors (ebooks, hard copies), best scanners and all exam related information and notifications. Visit www.cakart.inand chat with our counsellors any time. We are happy to help you make successful in your exams.